International Chinese Language Day— "Chinese Language: Together For a Bright Future" Notice on the "My China Story" Short Video Competition Event
Edit Time: View:0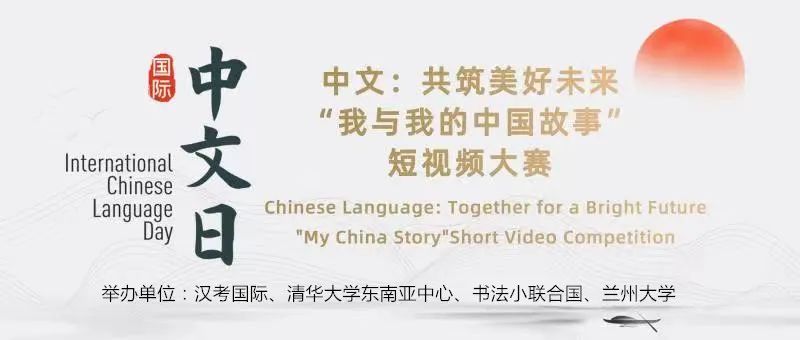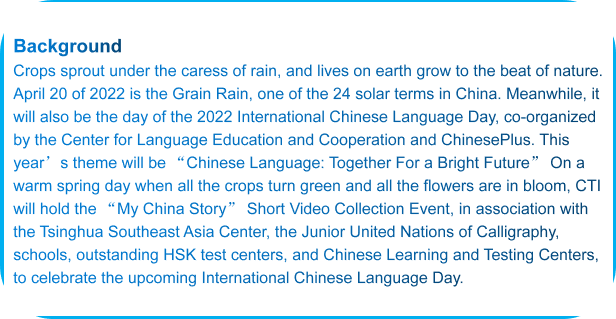 Participants for the event:
All test candidates, Chinese language learners, and Chinese culture enthusiasts worldwide.

Video work themes:
1. Stories about learning Chinese;
2. Opportunities the HSK test has brought you;
3. Chinese elements you have encountered in your hometown (including persons, things, events, or anything reminiscent of China in any country or region);
4. Demonstration of Chinese calligraphy works;
5. Your life as an international student in China.
Any of the five themes above is welcome.

Event schedule
? Collection: April 20 to May 20, 2022
? Initial appraisal: May 20 to June 10, 2022
? Online appraisal: June 10 to June 30, 2022
? Expert appraisal: June 30 to July 15, 2022
?